OUR VISION
To enable our customers to respond faster and more intuitively to changing market dynamics, by delivering seamless solutions that add exponential value to their business.
OUR MISSION
We endeavor to delight customers through quality, performance and innovation, employing best-of-breed practices and technical wisdom to not only deliver "best-fit customized solutions and support" but also a complete collaborative business experience.
OUR VALUE
ADVT WORLD business values and shared standards are built around creating an environment of teamwork, fairness, security, integrity, dignity and respect, benefiting not only Clients, Stakeholders, Employees & Peers but also influencing the business environment we operate in.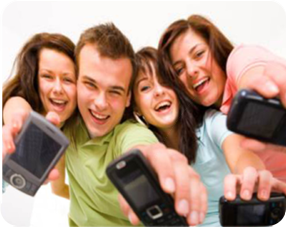 Advt World
Reliable Bulk SMS Messaging Services
Reach your customers
all over the world
within seconds!

While consumers all over the world have come to rely on their mobile phones as an essential
communication tool, they have personalized it, they take it everywhere they go, and many cannot
imagine living without it.

According to certified international researches, with an average of 200.000 SMS being sent every second, 81% of enterprises surveyed identified SMS as key to satisfying customer needs.

Advt World, founded in 2001, is a hi-tech web2sms platform, especially designed for secure
and reliable delivery of your mobile campaigns all over the world within seconds, covering more than 1200 networks in 230 countries around the globe.

You can achieve direct marketing plans and increase your revenues, through targeted mobile
transactions, ensuring 100% reliability, 100% Mobile Network Portability Support and efficient
interconnectivity and interoperability worldwide.

We can assure you that no matter where your target market is based, we can safely and instantly
deliver SMS messages to any destination you wish to.