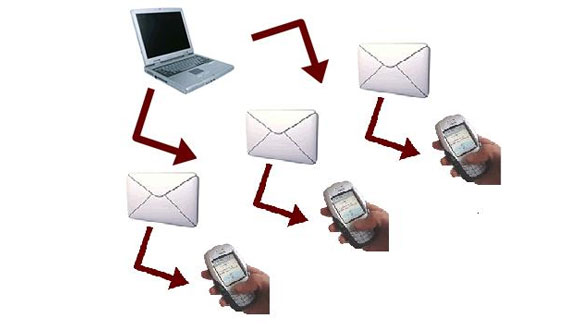 100% Reliable, GSMA Certified SMS Messaging Services,
anywhere in the world, within seconds!
SMS Marketing is the most effective and most affordable service for product advertising presently available to businesses, and a low cost, reliable method to connect with potential customers or notify people of events or scheduled appointments!
SMS Marketing is one of the best methods that anyone can use to reach the desired goals for sales and revenue!

Targeted mobile actions and direct communication with their customers
Immediate respond and reach of customers, anytime, anywhere
Global coverage in 230 countries
Competitive pricing policies
High level of Security in every SMS transaction
100% Mobile Network Portability Support
15,000 SMS/sec delivery, achieving Instant Message Delivery
Powerful, Real Time SMS Tracking & Reporting extranet for real time,
detailed SMS reports
1 SMS=1 CREDIT under all circumstances
Turn-key solutions and multiple options based on customer's needs
Significant increase of sales and revenues
24/7/365 live support at all stages of our cooperation