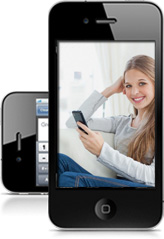 Send automated SMS Alerts & SMS Notifications through your own systems anywhere, anytime!
Imagine how much money you could save if you were sure that the mobile numbers in your list are actually in use!
Send instantly SMS Notifications and SMS Alerts to your customers and create instant traffic for your business, utilizing the advantages of SMS MARKETING increasing your revenues boosting your customer satisfaction minimizing your marketing budget.



The whole operation is based on HTTP API service, a reliable and highly secure service that connects a system with a message center and allows single and massive SMS delivery and efficient administration of SMS messages, from your system to mobile phones worldwide.
Through HTTP ADVT, you integrate SMS service -easy and fast- to your own systems, being able to deliver highly secure SMS messages all over the world within seconds, providing advanced high quality services to your customers, increasing your business efficiency.
Request Send