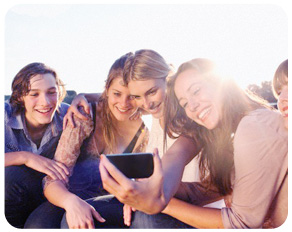 Send targeted & successful SMS Campaigns anywhere, anytime, instantly, reliably!
Contact your customers using
one of the most direct and targeted ways
of communications worldwide,
the SMS message!
SMS Marketing is a combination of contemporary and modern marketing techniques.
Use of cell phone is being increased day by day and many companies are realizing the potential in SMS marketing. SMS marketing or mobile marketing can be used to promote any business or any product.
Through SMS customer get targeted information. It is really worthwhile investment you can send your offers and being in touch with your customers anywhere and any time. So no need to wait any more and no need to think about how to educate your costumer about your latest product as Advt World an SMS marketing company in Delhi is here to help you with cost effective SMS marketing (Mobile Marketing ) packages. Just go and pick one.
Following is our quotation for SMS marketing.
Single and Bulk Text Messaging
Grouping Functionality
Import of Address book from text and Excel Files.
Single click SMS delivery to thousands of numbers.
Personalized Sender ID's (Upto 11 Alphanumeric characters)
SMS Scheduling (Sending SMS at a designated time)
Online Address Book
Online Group Management
Real Time Delivery Reports.
No setup fees, No monthly fees, No hidden costs
Fast Delivery to all networks Nationwide
Easy and Immediate deployment(Only requirement is an internet connection)
Register NOW and try our services FOR FREE! Contact Us
Features
Global coverage to 230 countries (more than 1200 networks globally)
Message delivery at 15,000 SMS/sec
Unlimited New Groups in a few seconds
Unlimited New Contacts in a few seconds
SMS Tracking & Reporting in real time - Comprehensive & Detailed Administration of SMS Delivery Status SMS delivery status through specific error codes in real time (Delivered, Undelivered, Unknown Subscriber, Absent Subscriber, Call barred, etc)
Advantages
Global Coverage to more than 1200 networks in 230 countries
100% Guaranteed Mobile Network Portability support, through SS7 Interconnection utilizing HLR services
Message delivery through our own, privately owned, Data Centers & SMSCs, using NO third party at any stage of our cooperation
Correct Billing, based on the real target network (HLR) and NOT based on prefix
Intelligent Routing/Routing back & Billing capabilities at all stages, in REAL TIME
Solutions
Marketing
Enterprizes / Organizations
Multistores
IT Services
Finance / Insurance